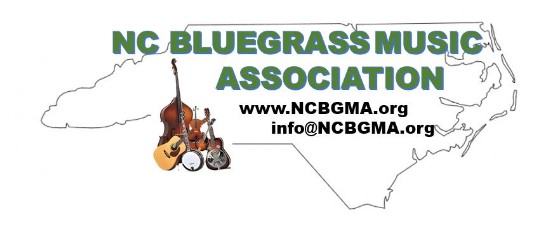 The NORTH CAROLINA BLUEGRASS MUSIC ASSOCIATION (NCBGMA) celebrates it's 10th Anniversary this year having been formed in 2012. NCBGMA attempts to cover the bluegrass scene over the entire state of North Carolina and promotes music and member bands as well as festivals and events. The Association appreciates all the members and their support and loyalty for the 10 years and we are planning to develop an even more exciting and promising base for future musicians, bands and followers. Thanks again for all your support and participation over the past 10 years.
HAPPY ANNIVERSARY NCBGMA!
Check out our website at www.NCBGMA.org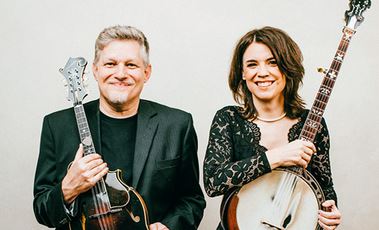 June 17, 2022 is the release day for a new

Mountain Home Music

single from Benson, the husband-and-wife duo of mandolinist Wayne Benson of

IIIrd Tyme Out

and banjoist

Kristin Scott Benson

of The Grascals.Despite a marriage of many years between two professional bluegrass artists, this project marks the first time this couple has recorded together under their own name. They have appeared together on other people's recordings, but never on their own.This new single,

What Kind of Fool Are You

, features another first, in that it will mark for many folks the debut appearance of young Grayson Lane as a lead vocalist. Grayson is the son of Blue Highway's Shawn Lane, and appears to be following in his father's footsteps. He clearly has the talent to do so.The song is a contribution from Becky Buller and Tony Rackley, which tells of a man trapped in a loveless marriage with a mate making an ass out of him.
Article by: John Lawless Bluegrass Today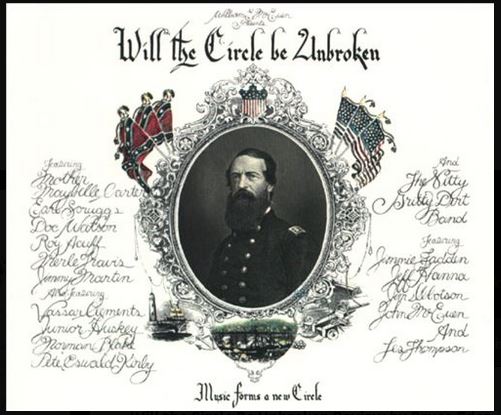 Will the Circle Be Unbroken Album Celebrates 50th Anniversary 1972-2022
With all due respect to the Byrds and the Flying Burrito Brothers, it took the Nitty Gritty Dirt Band until this album to come up with a merger of rock and country music that worked for both sides and everyone involved. The opening number, "The Grand Ole Opry Song," set the tone for the album, showing that this band -- for all of their origins in rock and popular music -- were willing to meet country music on its own terms, rather than as a vehicle for embellishment as rock music. The result, without a false or strained note anywhere among its 37 songs, was an all-star country project that worked (and transcended its country and rock origins), with the Nitty Gritty Dirt Band serving as catalyst and intersecting point for all of the talent involved, who gave superbly of themselves. Not only did this album result in exposure to a new and wider audience for the likes of Mother Maybelle Carter, Roy Acuff, Earl Scruggs, Merle Travis, and others, but this was the first real country album that a lot of rock listeners under the age of 30 ever heard. Thus, it opened up pathways and dialogue in all directions, across several generations and cultural barriers; the dialogue between Doc Watson and Merle Travis alone was almost worth the price of admission.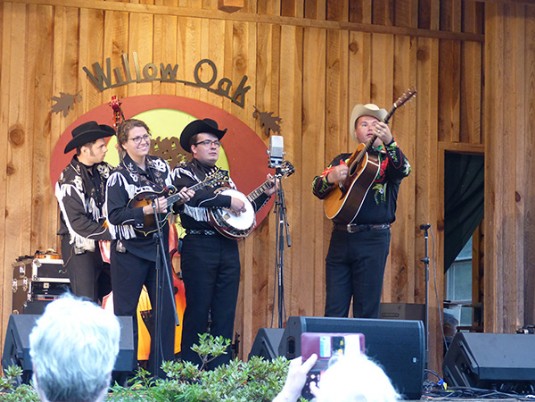 Willow Oak Bluegrass Festival
in Roxboro, NC, is successfully in full swing despite overcoming numerous hurdles. Promoter, Mike Wilson, suffered a heart attack and underwent triple by-pass surgery last week, but is home recovering.
Via phone, the longtime guitarist/vocalist with the Bass Mountain Boys, stated, "I really miss being there."
First up was the Kody Norris Show.
Next was The Po' Ramblin' Boys who delivered a powerful, fast-driving set, closing with Smokey & the Bandits
East Bound and Down
.
Dewey & Leslie Brown followed, performing lots of original tunes, and c
losing out the evening was Lonesome River Band.
"We want to dedicate this show to Mike Wilson," shared LRB bandleaderr, Sammy Shelor. "Keep him in your prayers. We want to get him headed up and back amongst us."
Their show featured material from their newest release,
HeyDay
, and their all-Gospel project paying homage to the Easter Brothers.
Host band, Lorraine Jordan & Carolina Road, was on site preparing for their Friday and Saturday performances.
Longtime North Carolina bluegrass performer and UNC Bluegrass Ensemble instructor, Russell Johnson, was in attendance. "I've had a great time. This was a super strong Thursday line-up. I'm glad to see the show back, and thanks to the production staff, the people, and the bands."
Friday's line-up includes Sideline, Russell Moore & IIIrd Tyme Out,

DEEPER SHADE OF BLUE

, Starlett & Big John, and Carolina Road.
The show continues on Saturday beginning with a fiddle and banjo workshop at 11:00 a.m., with later performances by the Malpass Brothers, Terry Baucom's Dukes of Drive,

THE GOSPEL PLOWBOYS,

Drive Time, and host band, Lorraine Jordan & Carolina Road to follow.
Willow Oak Music Park is located at 895 Blalock Dairy Rd, Roxboro, NC. For more information,
visit their website,
or call (336) 229-9055.
PHOTO: BY Gary Hatley
ARTICLE BY: John Lawless